Your home for self care.
Curated clean skincare + wellness.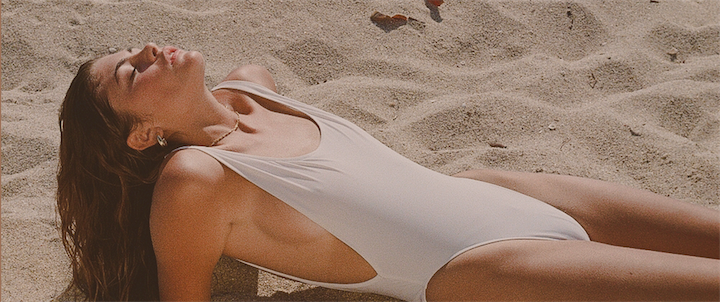 Clear Skin
Ritual
Hey Muse,
Meet your
Clear Skin Ritual
Curated
for
Acne Prone Skin
Acne is caused by an imbalance of excess oil production that builds up in the pore lining. When the pore can't release all the oil being produced, it begins to clog. As the clog mixes with dead skin, it causes a thick, waxy accumulation, which allows the acne-triggering substances to flourish, eventually resulting in a pimple.
Balance skin, calm breakouts, reduce redness and inflammation with our hero acne targeting + muse favorite products to get your skin where you want it to be.
Your Clear Skin
Ritual Guide
Curated for Acne Prone Skin
Step One
Start your ritual with the Colloidal Silver & Salicylic Acid Acne Clearing Cleanser by Naturopathica. This acne-fighting cleanser features a clarifying 2% salicylic acid solution that is perfectly complemented by colloidal silver to improve the appearance of blemishes and diminish acne scars without drying out your skin.
USE PM
Step Two
Immediately after cleansing, follow up with the COQ10 Toner by Indie Lee. Formulated with antioxidant CoQ-10, Aloe Vera, Cucumber, Chamomile and Papaya, it hydrates and balances while prepping your skin for the rest of your ritual.
USE AM + PM
Step Three
Follow your toner with the All Becomes Clear Serum by Pai. Formulated with Copaiba to target both the causes and effects of persistent blemishes and work to reduce the appearance of irritated skin. Zinc works to reduce skin shine and congestion, while hydrating delicate skin.
USE AM + PM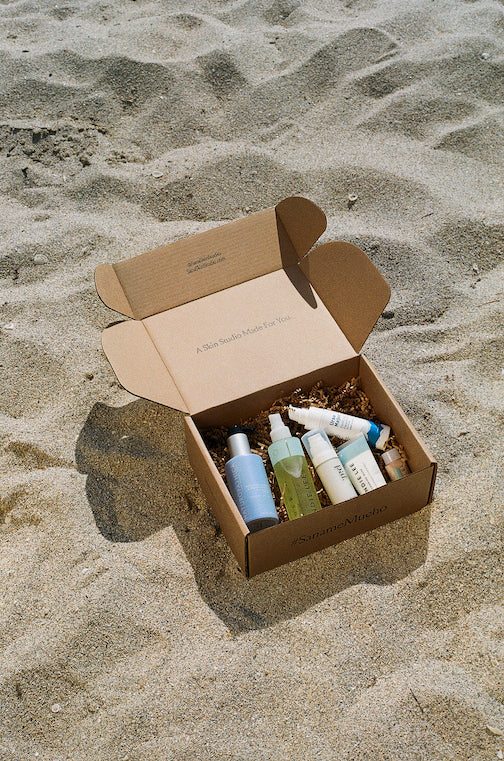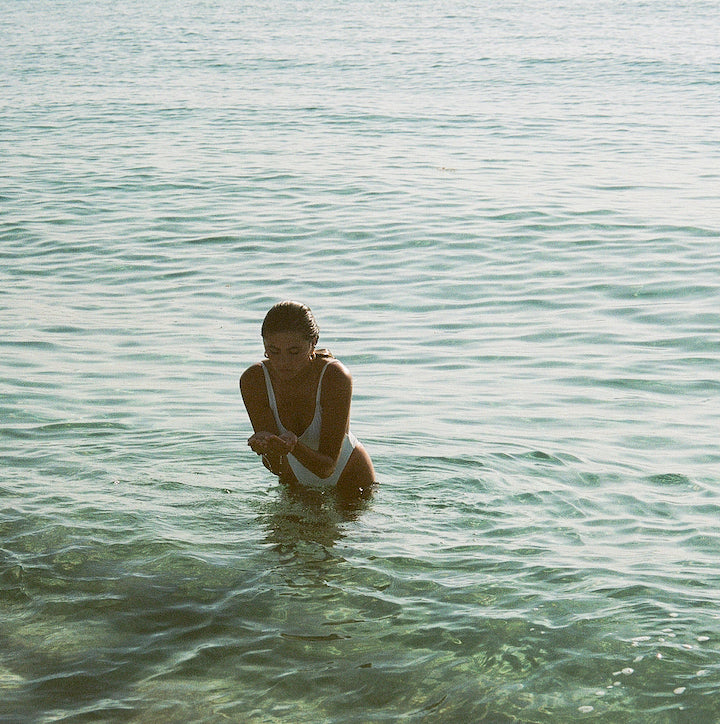 Step Four
Complete ritual with the Fortifying Face Balm by Ursa Major. This lightweight, cooling and nourishing moisturizer is packed with potent natural actives (like aloe, carrot, kendi, myrtle and birch) to calm and hydrate skin, without clogging pores or creating shine.
USE AM + PM
Step Five
At night, use the Banish Solution by Indie Lee to help active blemishes heal faster overnight. Colloidal Sulfur and Salicylic Acid work to draw out impurities and absorb excess oil while Zinc Oxide nourishes the skin.
USE PM & LEAVE OVERNIGHT
Step Six
1-2 times per week, use the Clearing Mask by Indie Lee to decongest and nourish the complexion. Salicylic and Giycolic Acids work to exfoliate dead skin cells and combat blemishes. Bentonite Clay and Colloidal Sulfur help to gently draw out impurities. Zinc Oxide, Chamomile and Red Seaweed extracts ensure skin is left reconditioned and hydrated. This mask can also double as a spot treatment.
USE WEEKLY
EXTRA CREDIT
Be kind and patient towards your skin + use your choice of SPF in the AM